Your Data Intelligence Engine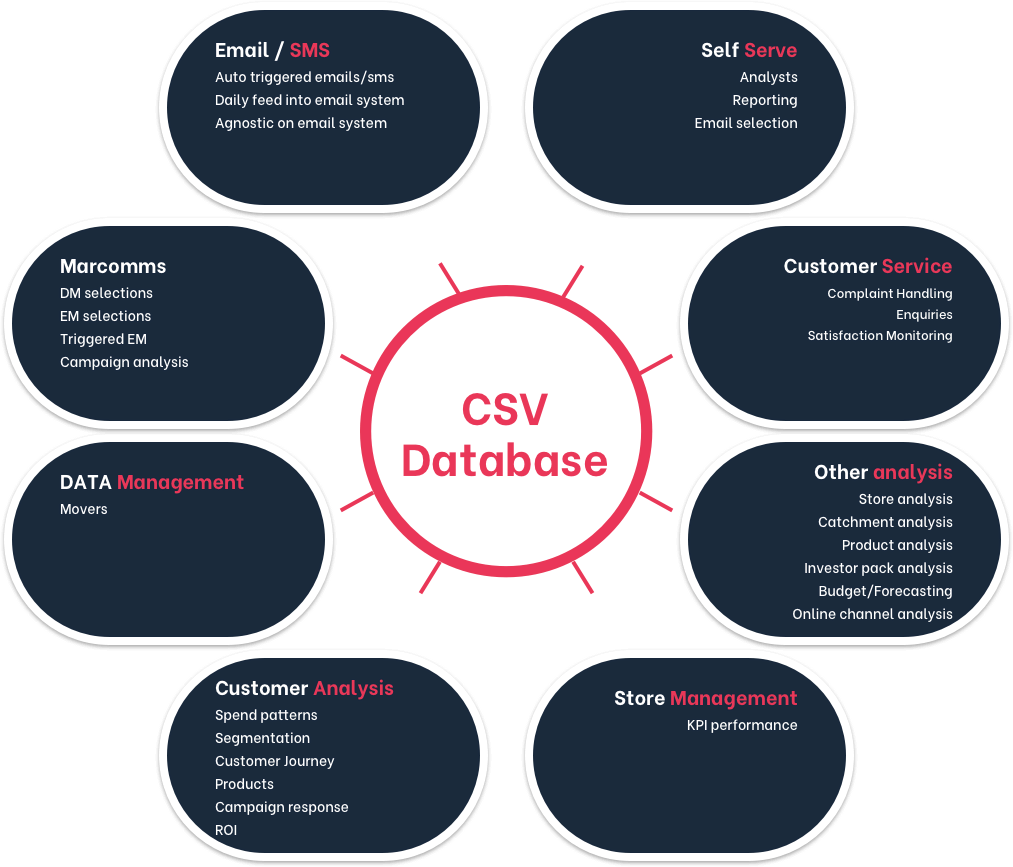 Go Inspire Pro-Vision
Pro-Vision Single Customer View – the most effective way to achieve the "360-degree View" of your customer across their online and offline worlds and to transform your business using truly relevant communications.
Pro-Vision collects and integrates all of your data from multiple online and offline data sources, matching and merging it to form a single, accurate record for each customer across all channels and touchpoints for improved data quality – all to power actionable insights to deliver your business transformation and true multichannel marketing campaigns.



Key Features and Benefits
Centralized Database
All online and offline data is centralized and accessible in one database. Every click, open, transaction, preference and interaction linked together into one single, de-duplicated customer record
Enhanced Experience
Enhanced Experience All marketing campaigns governed from one platform and accessible to other systems. Pro-Vision is totally flexible and can integrate with any of your analytics or operational and marketing execution systems to power enhanced customer segmentation, predictive modelling, customer journeys, product selections
Benefits of Pro-Vision SCV.
Knowing more about your customer means you can

target

them better,

satisfy

their needs more accurately,

increase loyalty

and structure your organization to be truly customer centric.

More accurate

customer segmentation,

improved personalization

strategies and

relevant, engaging marketing campaigns.

Greater

insight into your customer's online and offline behaviors meaning you can

tailor

your marketing communications more effectively.
By removing duplicates and consolidating records, your Pro-Vision SCV gives

a more accurate

view of customer behavior, allowing you to make better business decisions supported by reliable data.

Increased customer loyalty –

Created by the more personalized experience and the improved customer service your Pro-Vision SCV drives.
Real-time Updates
Updates occur in real-time or batch process enabling data quality to be improved across the business.
GDPR Compliant
ISO and GDPR compliant structure ensure you stay ahead of modern data privacy legislation changes and requirements.
Total Flexibility with Pro-Vision SCV
You choose the data sources to feed into Pro-Vision to create your SCV. It is designed to accept and process a variety of data sources, e.g. address, email, telephone, and demographic information, along with suppression information, transactional data
and communication history from many systems such as your ESP, CRM, in store and ecommerce and social media providers.
At the same time as bringing all these data sources together, your Pro-Vision SCV matches and merges duplicate customer data, including enhancing it with additional third-party data to fill gaps in your records, broaden your insight and verify the data
you already have.
Pro-Vision can integrate with all systems, giving you total flexibility to improve the performance of all your marketing and operational execution.
Data Out & The future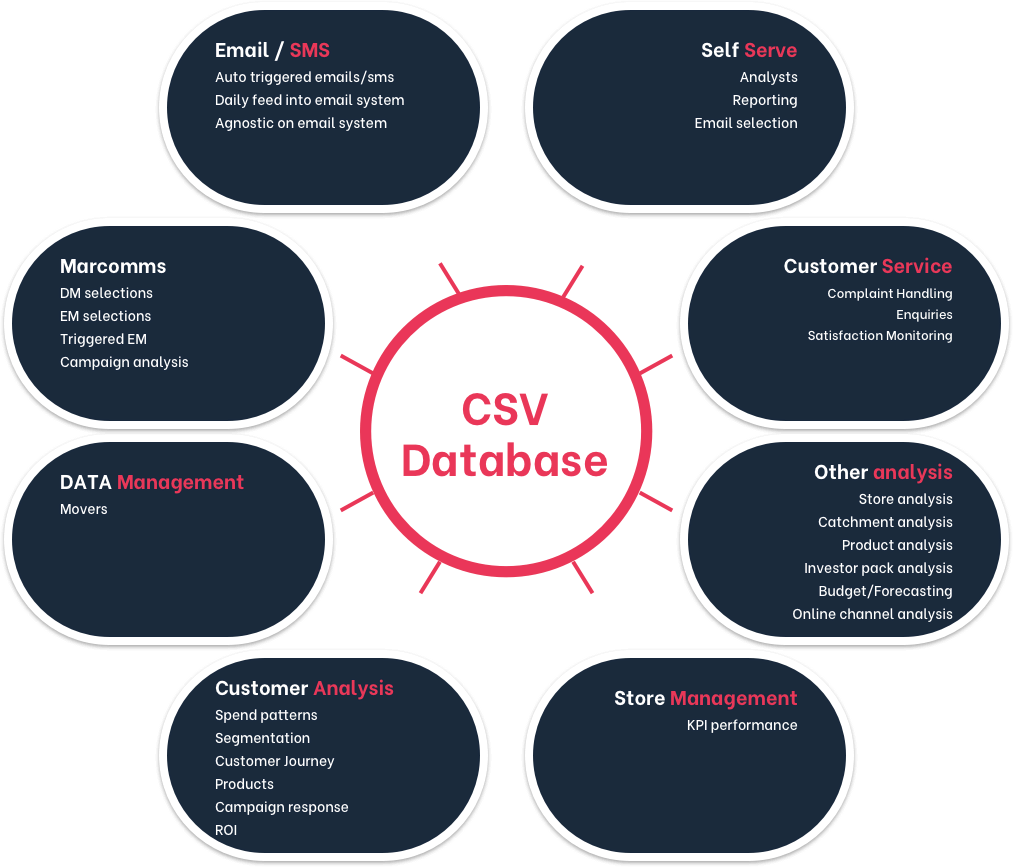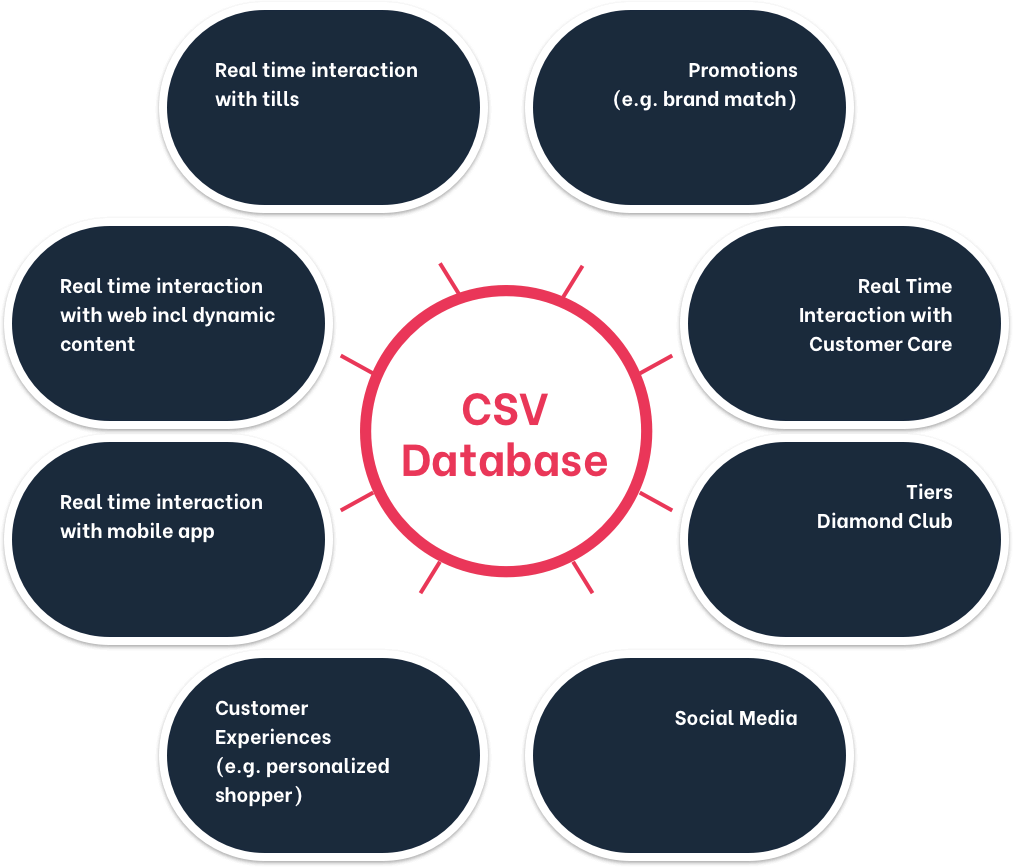 Notice
: Undefined variable: right_title in
/home/wwwcustomer1/public_html/wp-content/themes/customer1/components/default/delivered_section.php
on line
27
The most effective way to achieve the "360-degree View" of your customer across their online and offline.
Self Services
Web Reports
Reporting Tools
Selection Tool
Analust Access
Automatic Activity
Triggered Emails
Daily Feeds to Email System