We help You
To develop win-win, long term relationships with their customers by launching innovative and advanced customer engagement initiatives that optimize ROI and increase revenue.
We ensure silk smooth implementation of the strategic plan with proven, enhanced , stable software systems backed by Advanced Data Analytics


Team Players
A well-versed team with each member having more than 20 years experience in leading positions in across multiple industries in India, GCC and UK.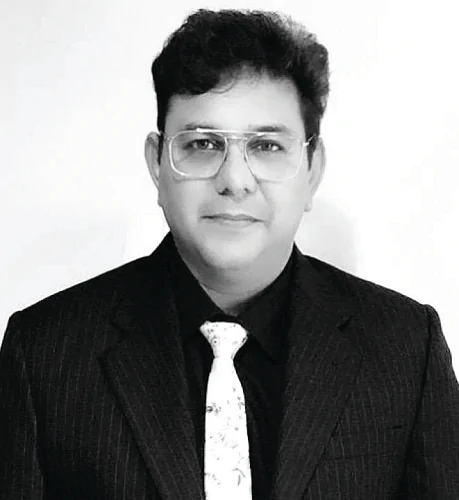 Sumit Puri
Co-Founder & CEO
Sumit Puri brings with him 23 years' experience in B2C Marketing, Customer Engagement, Standalone/Co-Branded/Coalition Loyalty Programs, Big Data Analytics, Channel Marketing and Channel Loyalty, CRM led Digital/Social/Mobile
app. Marketing, Customer care, Business Development and Alliances in consulting and mainframe organizations. He has worked in multifarious leading roles involving turnarounds to start ups to leading Customer Engagement
and Analytics verticals in large and listed organizations across Retail, FMCG, Financial Services, Software and Hardware and Multiple Industries. He was awarded the Best Insights and Analytics Leader of the year 2017 in
India, for his contribution to the field by Kamikaze which is a leading association in CRM and Big Data Analytics in India.
Rajesh Nair
Co-Founder & CEO
Rajesh Nair is the CEO and Managing Director of Breigns Group, one of the leading consulting company with it headquarter in Dubai Breigns was formed by him in 2009 and from last 11+ years, Breigns working closely with retailers
to drive footfall and topline business for them in addition to the brand visibility and positioning. Over the years, Breigns has contributed AED 1.5 Billion worth additional business for the partner retailers. He possesses
extensive knowledge in the gold and jewellery sector along with two decades of experience in the Middle East Jewellery and Retail Industry. He worked behind path breaking marketing campaigns and big winning, buying missions,
jewellery conferences. He has also worked with various regulatory bodies, marketing agencies, international and across the globe to place UAE's gold industry to the forefront of the global gold industry.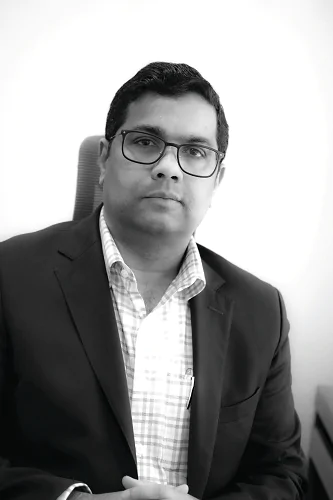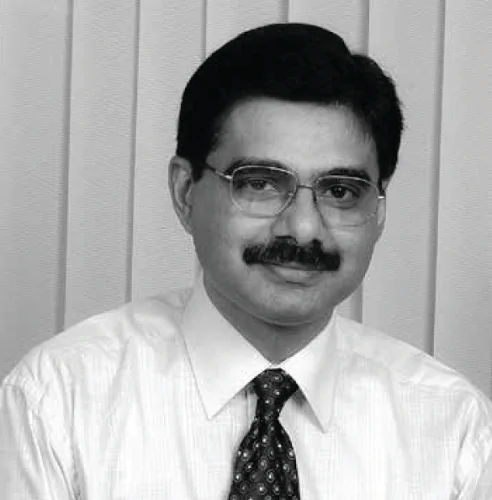 Salil Nair
Co-Founder
Salil Nair was the Chief Executive Officer of India's leading fashion retailer. His journey in the company started with Store Operations and progressed into the Buying & Merchandising, Store Planning and Design and Marketing.
Subsequently, he was elevated to the position of Chief Operating Officer (COO) and thereafter to Chief Executive Officer (CEO) in 2014. Salils' keen focus on customer service, strong product assortment and systematic business
procedures enabled the company to grow from strength to strength. A people's person, coach and mentor, he has an eye for detail. As Salil says, "Retail is in Detail.'' He has over 30 years of experience in the retail industry.
Prior to joining Shoppers Stop, he worked with many leading brands such as Carona Limited in Bangalore and Glaxo India Limited, Chennai. Banner Page below that following content will come-
Our Strategic Partners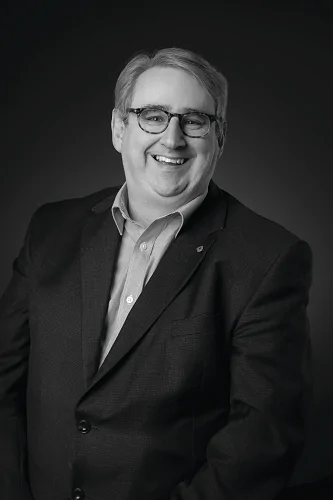 Andy Wood
The Chairman at Go Inspire Insight
Andy Wood is the Chairman at Go Inspire Insight. After graduation in marketing from Birmingham Polytechnic in 1989 Andy worked for a niche retailer developing and managing a customer database that was used for successful direct marketing campaigns. It was also used for analysis of customers, transactions and product development that had a major impact on the strategy of the business. After joining the database marketing & coupon services company, NCH Marketing Services, Andy was heavily involved in providing marketing analysis and consultancy for loyalty clients and was also Account Director on four major retail loyalty schemes. He founded GI Insight, a company that provides a complete database marketing approach covering database building, strategy & analysis, campaign execution and fulfillment in April 2000. He has over 29 years in the field of database / loyalty marketing across Retail and Multiple Industries.

Danny Crowe
Marketing & Insight specialist
Danny Crowe is a Marketing & Insight specialist, with a focus on the customer and their journey through a brand. With almost 40 years' working as the client, the agency and a consultant, he brings a wealth of experience across retail, financial services, travel, publishing, IT and automotive. In his role at Go Inspire, he leads the client servicing and strategy teams delivering insight-driven CRM and loyalty. Brand experience includes Thomas Cook, British Airways, Kingfisher Retail, IBM, Walmart Asda, Dixons Carphone, Carnival Cruise Line, The Financial Times, Royal & Sun Alliance Insurance, VW Audi and many more. Mr. Danny is a member of the Data and Marketing Association (DMA) Customer Experience Committee, helping the industry to focus on trends, training and development to ensure the customer is at the heart of brand experience. He is also a regular speaker at marketing conferences.